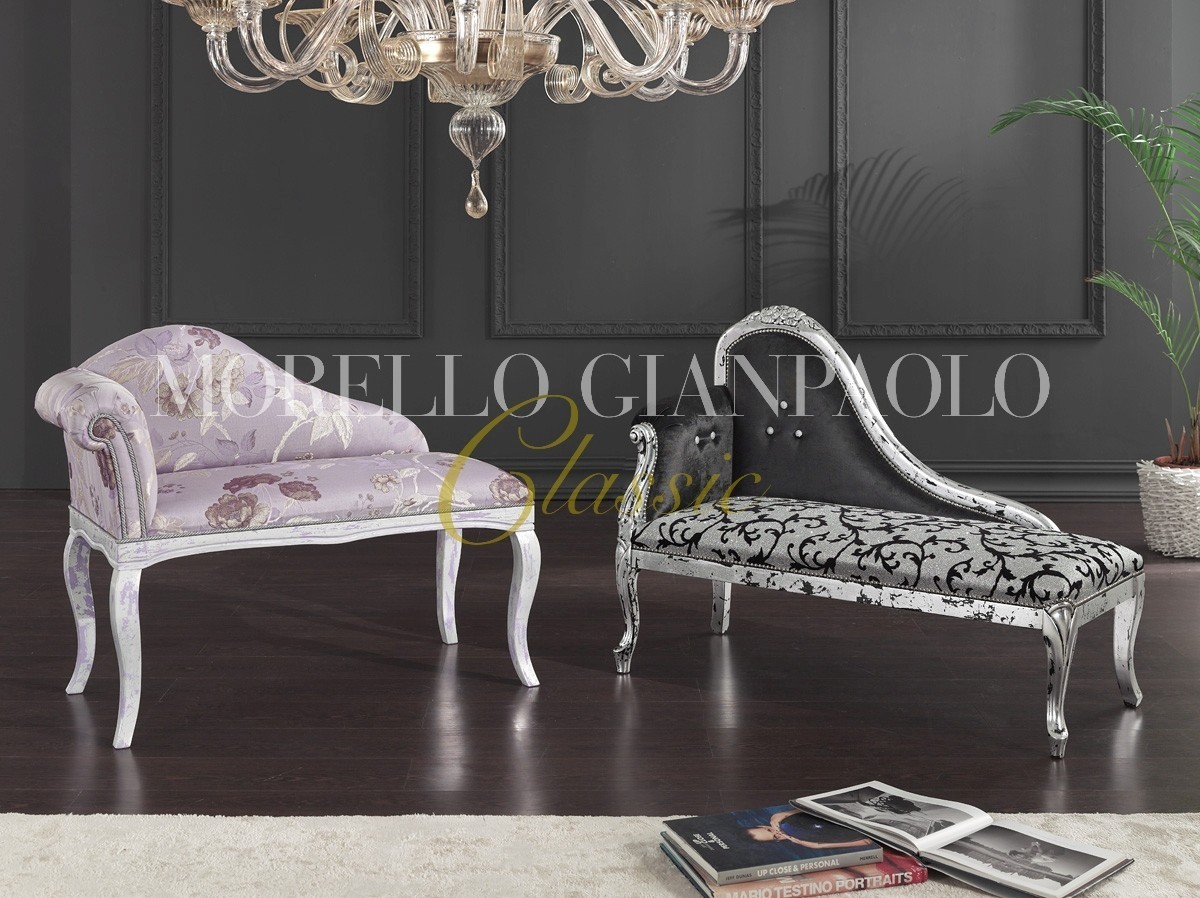 Morello Gianpaolo is an Italian company specializing in baroque dormouse production. Since 1970 we specialized in the creation of chairs and sofas, dormouse, tables, sitting rooms, and parlors in various styles such as Classic, Louis XVI, Louis XXIV, Baroque, Openwork, Victorian, Empire, and Art Deco combining passion, tradition, and experience in order to create unique pieces of furniture and bring to you products of unsurpassed quality and extraordinary design.
The exuberant Baroque style originated in Italy and influenced all of Europe with its sense of drama and love of the ornate. This style can be recognized by its intricate and elaborate decorations, often in the form of flowers, leaves, or angels. Baroque furniture exudes luxury and elegance.
Morello Gianpaolo furniture is handmade, realized by skilled craftsmen that testimony also its excellent quality. The Baroque furniture realized by Morello Gianpaolo is made from only the best quality of wood which is always visible in each piece of furniture. The couches, dining room chairs, and dormouse can be covered with either fabric or leather that we choose from the best European fairs and the latest collections of the most popular weaves. Besides lounge and dining areas, our selection of baroque furniture can also include sideboards and cupboards, lounge tables, complete bedroom sets, TV furniture, tea carts, and cushioned stools, all designed in the specific baroque style using handcrafted methods.
In furniture realized in baroque style, the wood can also be painted with a gold or silver finishing, a characteristic that makes every piece of furniture ideal to be used not only in classic buildings and in modern interiors as well.