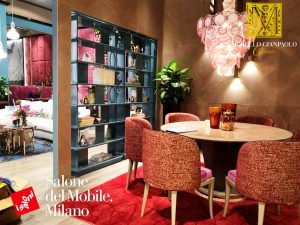 Morello Gianpaolo offers handcrafted upholstered furniture. The company's design philosophy is based on the belief that high-quality, timeless pieces should be accessible to everyone.
With more than 40 years of experience in the design and manufacturing of custom upholstery, Morello Gianpaolo offers a unique combination of craftsmanship and creativity. Each piece is made with attention to detail and quality materials such as top-grain leathers and fabrics in order to achieve timeless elegance.
The company specializes in custom upholstery for residential interiors but also collaborates with architects, designers, and stylists on projects ranging from residential renovations to hotels, restaurants, offices, and retail stores.
Handcrafted upholstered furniture in Italy
Morello Gianpaolo offers handcrafted upholstered furniture that is made to order in Italy. The company takes pride in handcrafting its products, which allows it to create unique designs that cannot be found anywhere else.
The company offers a wide range of upholstered furniture including sofas, armchairs, sectional sofas, and chaises lounge chairs. Each piece is designed using high-quality materials such as leather and other fabrics such as linen or wool.
Morello Gianpaolo uses skilled craftsmen to help with production. This helps ensure that each piece of furniture meets its high standards for quality as well as style and design.
Morello Gianpaolo prides itself on being able to create customized pieces of furniture for any client no matter what size their budget may be.
In addition to making the furniture, Morello Gianpaolo also provides complete interior design services for clients who need help with their home decorating efforts. If you're interested in getting help with your home decorating project, contact us today!