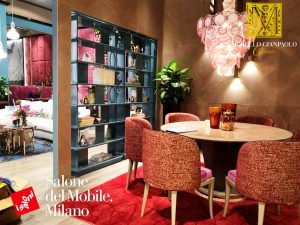 Morello Gianpaolo offers handcrafted luxury furniture in Italy. The company has been in the furniture manufacturing business for over 40 years. It employs a team of highly skilled and experienced artisans, who produce luxurious furniture that blends traditional craftsmanship with modern design.
The company offers handcrafted luxury furniture in Italy, including tables, chairs, sofas, beds, and more. All pieces are made from the finest materials like marble and wood.
Morello Gianpaolo's primary focus is to produce unique furniture that meets the needs of each client's individual home décor style. This means that every piece of furniture is customized to suit your needs. You can choose from a wide variety of materials including laminate, metal, and more to create your perfect piece of luxury furniture.
The company also offers custom-made pieces if you want something extra special for your home décor.
Morello Gianpaolo's staff has decades of experience working with different materials. Hence, they know exactly what works best together when it comes to mixing colors or creating special effects on your new piece of luxury furniture. They have many years of experience working with marble and other natural stones so they know how to use these materials effectively.
Handcrafted Italian Furniture
The company's attention to detail can be seen in every product, from an elegant credenza to a stylish armchair. The warm wood tones and intricate designs are perfect for adding elegance to any home decor style.
Morello Gianpaolo creates timeless pieces that will last for years to come. Each piece is carefully crafted from solid wood or veneers that are kiln dried and glued together using traditional techniques. This ensures that each piece will be strong and durable without sacrificing style or comfort.